Interview with Devilwalk about Team Mythic and moving to NA: "I'm extremely happy to be here"
av Simon Engstrand
The Swedes of team Mythic have faced both ups and downs since their move to North Ameirca.
They've had to search for a new organization and get American visas, and now they are set to compete at Dreamhack Stockholm for a spot at the next major.
– I'm extremely happy to be here, to be able to play again and follow my dream and passion, Jonatan "Devilwalk" Lundberg tells Aftonbladet Esport.
A press release from North America took the CS:GO scene with surprise about two months ago. After struggles in the Swedish team 1337, Jonatan "Devilwalk" Lundberg left his home country of Sweden. He moved to Canada and joined forces with Jacob "Pyth" Mourujärvi in Luminosity Gaming.
– The changes haven't been that significant to be honost. You pretty much have the same view as before, a computer screen. The biggest difference is that you have to integrate with new personalities, otherwise it's pretty much the same, Devilwalk tells Aftonbladet Esport.
The team has so far attended three international events and delivered mixed results. They replaced former Counter Logic Gaming AWP:er, Peter "ptr" Gurney, with french talent David "Xp3" Garrido. Soon they faced a huge problem as Luminosity Gaming were forced to release the American/Swedish lineup in order to recruit former Keyd Stars.
– The story behind is that we all thought picking up the Brazilians would be the best choice for Luminosity. A rule from a company, which I wont mention, dictated that Luminosity were not allowed to own two teams.
– Because Luminosity had already signed the Brazilians he was forced to chose either us or them. We thought the best choice would be to pick the Brazilians, and that we would start looking for a new home. We all know the Brazilians are the better team so it makes no sense to pick us.
How have you managed without a salary?
– We had an agreement that Luminosity would help us to find a new organization. And especially me and Jacob have received a lot of help with living arrangements and such.
– Of course it came as a chock, and it's not an optimal situation to be put in, but I don't want any bad light on Luminosity. They have been very nice and helpful, and I have absolutely nothing negative to say about them.
What has it been like to play without an organization?
– It has affected our practicing quite radically, but I still think we've performed decently. I think a lot of people underestimate our lineup.
– I can't really say anything besides that I'm extremely happy to be here, to be able to play again and follow my dream and passion. I think the team has developed well, and we've proved we can fight against the top teams in North America.
"We're working with our new organization"
Devilwalk says that applying for an American visa has taken up a lot of time and energy. They've had to apply for it as a consequence of signing with their new organization. Devilwalk doesn't want to reveal much about their new home, but he says an announcement might come within two weeks.
Your previous experience with organizations such as Epsilon and Fnatic, has that helped in your search for a new organization?
– When it comes to talking and discussing with organizations I definitely think it has helped us. Especially when it comes to coming up with a contract that both parties agree on. My time in Fnatic gave me a certain understanding of how the industry works and that has certainly helped us.
Ready for Dreamhack Stockholm
This weekend on Saturday Mythic beat Conquest in the pre qualifier for Dreamhack Stockholm. The victory secured them a spot for the upcoming event in Sweden where the teams will fight to prove they belong at the next major tournament. This means Devilwalk will temporarily return to Sweden.
– It feels really great actually. I'm very pumped, not only for the event, but also because Markus "Pronax" Wallsten said he would show up and watch the qualifier. It's gonna be great to meet him again and play a LAN event now that my individual shape has been feeling pretty good.
The groups for Dreamhack Stockholm were announced on Tuesday. The first test for Mythic will be to beat Mousesports, Team Liquid and Renegades.
– It's an okay group for us, it could've been worse and I think we have a decent chance to get through. Of course the opponents are tough, especially Liquid have been really hot lately in the american scene. Mousesports are always hard and Renegades are pretty much impossible to read, they bring new stuff to every event. It will be unbelievably tough.
"They actually have insane potential"
At the event Devilwalk will also get to meet his former 1337-colleges Simon "twist" Eliasson and Erik "zende" Sundequist. Twist and Zende, along with three Norwegian talents, recently signed with Copenhagen Wolves. Devilwalk favors them to get out of their group.
– They actually have insane potential. I was a bit surprised that they came together with the Norwegians. I think this is a strong team with incredibly strong individuals. And from what I've seen Morten "zEVES" Vollan have shown tactical capability as an in-game leader, Devilwalk says and continues:
– I would say they are one of the favorites.
Andreas "Schneider" Lindberg, another old college of Devilwalk's, is also attending. He recently joined forced with the Danish CS:GO squad of Team Dignitas.
What did you think when Schneider joined Dignitas?
– I was very happy that Schneider finally gets to play in a top team again. He really deserves this chance. I think he was one of the best players without a team for a long period. So I'm happy he gets to play there and I think they have a very good chance of qualifying. I consider them one of the stronger teams.
"I have no doubts about my ability to frag"
In an interview with Viktor "vuggo" Jendeby, Devilwalk's successor as coach in Fnatic, vuggo stated that teams in CS:GO gradually have developed a need for more fire power. Devilwalk himself is not exactly known to be a "madfragger" and describes his own style as "a playing coach" with focus on map control.
– It's still a pretty similar role, but with more freedom compared to what I had in Fnatic. That's something I've wanted and maybe something I need to develop.
– I have no doubts about my ability to frag and I think I played pretty well in our last match against Luminosty.
What is it like playing with Pyth?
– Jacob is very, very skilled individually. He is on point with his aim, movement and understanding of the game. It's nothing but an honor to play with him. I think he is one of the best players in North America.
During his time in Sweden, Pyth played for multiple teams but was never quite able to reach the top. He was often accused for having social issues and that became an argument for why he was ultimately replaced in many of the teams. Devilwalk does not agree.
– I think that's bullshit. I would say it's a combination of Jacob's success during a period of his youth. Maybe people thought he was a bit too good for his age and came up with excuses. He's not the most verbal person, but I wouldn't say he has social issues. He had a rumor of sacrificing teammates to get frags, at least in the Swedish scene, which is not true at all today. He has evolved and is completely incredible.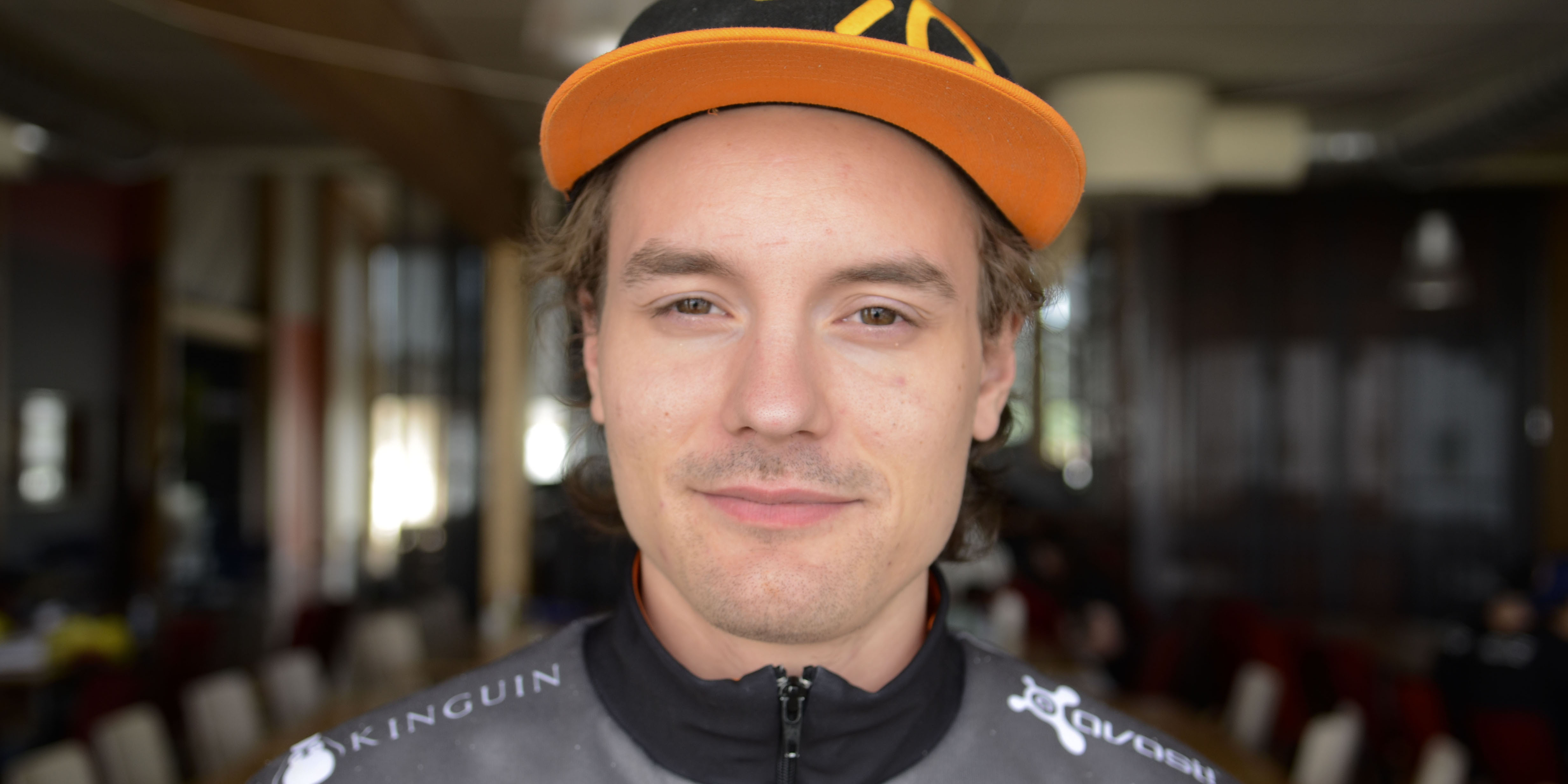 Jonatan "Devilwalk" Lundberg is one of the most experienced players in CS:GO
As a player his career peaked at Dreamhack Winter 2013. There he won the first major tournament ever in CS:GO
Since then he has coached Fnatic, but has now returned to compete as a player in the international team Mythic.
Team Mythic are:
Jonatan "Devilwalk" Lundberg
Jacob "Pyth" Mourujärvi
David "Xp3" Garrodi
Todd "anger" William
Alexander "LeX" Deily