We could earlier today announce that we have formed a new CS:GO squad in Team Property. Hear what Marcus "zet" Sundström had to say about joining the team and the future of the lineup!
You have been streaming and just playing CS:GO for a period of time. How does it feel being a part of an organization once again?
It feels great and exciting. I must admit that I feel a bit of pressure and am a little bit nervous for my own part. I'm looking forward to the challenge and I will face it to my hearts extent.
During the summer you gave an impression that you were only playing CS:GO casually and for fun. Later in August you were a standin for ESG. What made you wanting to try out playing seriously once again?
I have always played for the fun of it, that has always been my main reason and still is. My chance as a standin for ESG were only for one match due to a last minute call. There was nothing more to it. What really made me want to give it another shot was that I want see how far I could go. Also to see if I actually can learn and play a new game. There were also some encouragement from the other members of the team.
In addition, the feeling of playing in a team and competing is amazing. You can never forget the feeling of winning a tournament.
You have a long history back in CS 1.6 and you've also been over in the US to compete in source. With your background in mind, what would you like to accomplish the upcoming months?
Of course a top placement in a tournament would be a dream come true. Other than that we'll focus a lot on getting to know each other and build up our team play. By that I mean working on a structure that fits our play style.
You already played together with Delpan and Jumpy back in MYM in 2009-2010. How does it feel to once again team up with these guys and aiming for the top? By knowing these guys from before did it help you motivating coming back for another try on the scene?
It feels awesome! We had a blast back in MYM and we had a few really good tournament performances. Absolutely, I doubt that I had given it a try if it weren't for these guys. I appreciate and feel honored when they wanted me for the job.
What would you say is your role in the team? In earlier interviews you said that you could see yourself acting as a coach for a team. Are you the type of player who helps in getting the other members all hyped up and giving feedback on their performance?
In a perfect scenario I'm the type of player who gets a lot of frags, it has always been my playstyle. Getting my team mates excited and giving feedback comes naturally for me. To scream and shout some at tournaments is always good fun since that's something you don't usually do as a regular Swede. Except in amateur floorball!
In the end it all depends on my own level of skill which will decide what kind of role I'll fill in the team.
A lot of people in the scene may wonder if you really have the time to dedicate to CS as your life is right now with your full time work and so on. Are you planning to do any significant changes in your daily life to free up as many hours as it takes to practice?
It is clear for me that some changes has to be made. During some periods I work a lot with different projects and such. In addition to my work I try to fit in some exercicse and spend some quality time with my lovely girlfriend.  Altogether we will try to work it out, after all it´s the practice sessions with the team that matters the most. That is the where I need the space to develop as a player.
Any words to the people that might suggest that you are a bit "old" for a comeback to competitive CS?
Are there people who think that? Anyway, I dont think that age will stop me. For me I just have to prove the opposite, nothing more to it. Everyone has their right for a opinion, I don't blame anyone for not beliving in me.
Thanks for your time Marcus. Any lost shoutouts for all the people who follow you and fans?
I would like to thank all the awesome people on my stream. You have made my CS:GO experience so much more fun. Give me some time to get used to the game and fair chance to adjust and hopefully I will not disapoint you.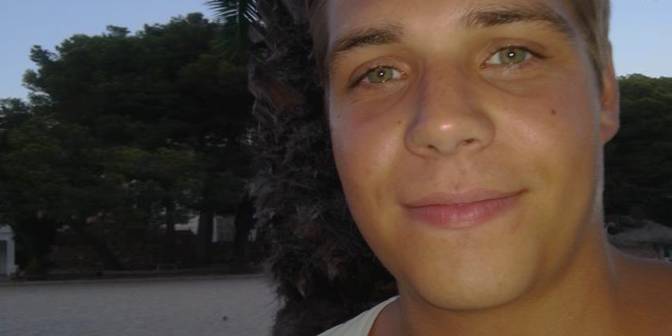 Name: Marcus "Zet" Sundström
Born: 1987
Title: CS:GO-spelare
Twitter: Officialzet
Stream: Officialzet